"BE PREPARED TO GO ANYWHERE"
Space Meets: Gordon Webber
Gordon Webber's Liverpool studio is a tailor's dream. Bursting at the seams with plants and fabric galore and made even more surprising by the nooks and crannies that hide even more delights. Lit beautifully through huge windows are his countless clothing patterns, hundreds of original Mr Webber Menswear designs from jumpers to three-piece suits, and even his legendary "Disco Tits". So who is the man behind the designs and how did he find himself working in this labyrinth that also happens to be his bedroom…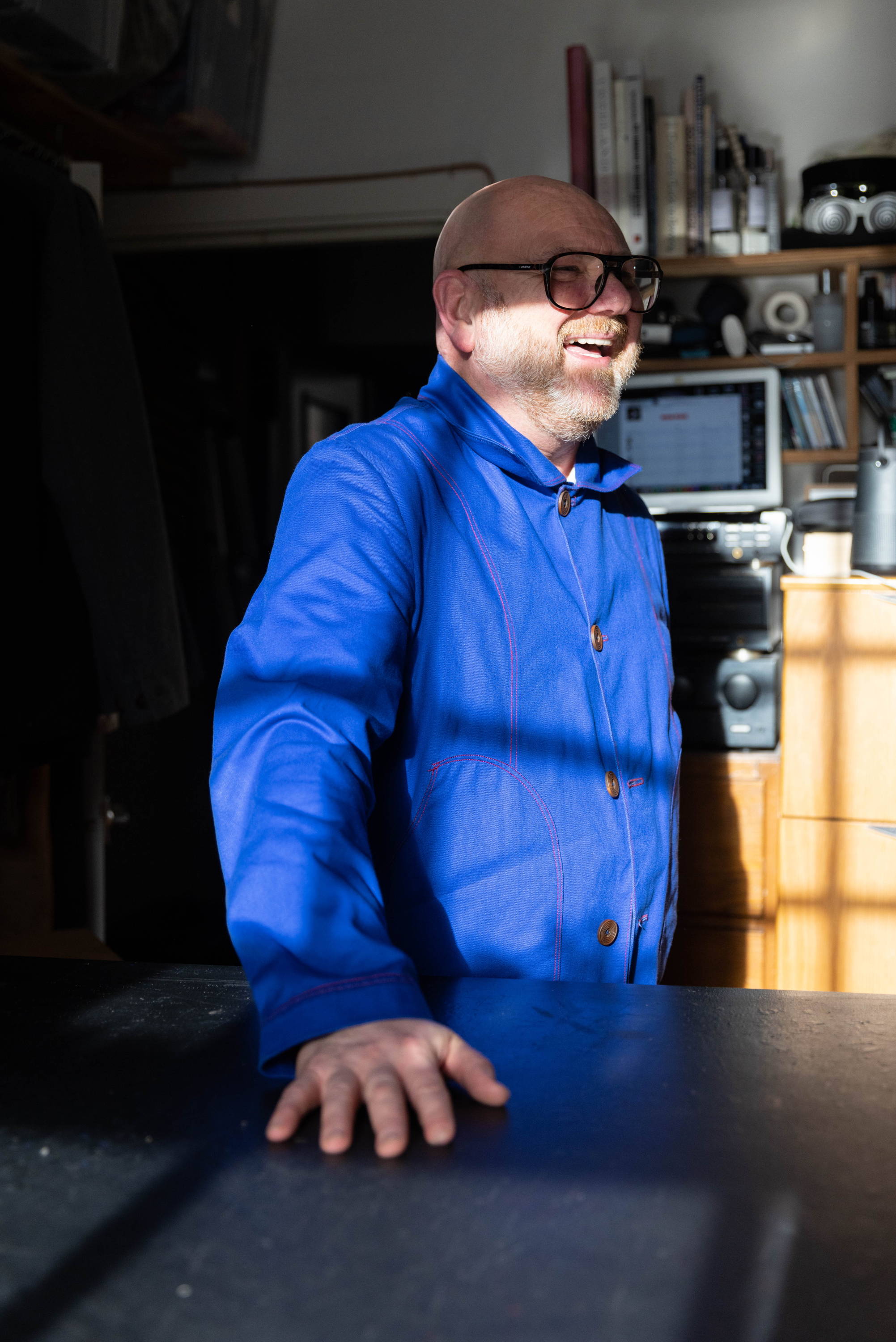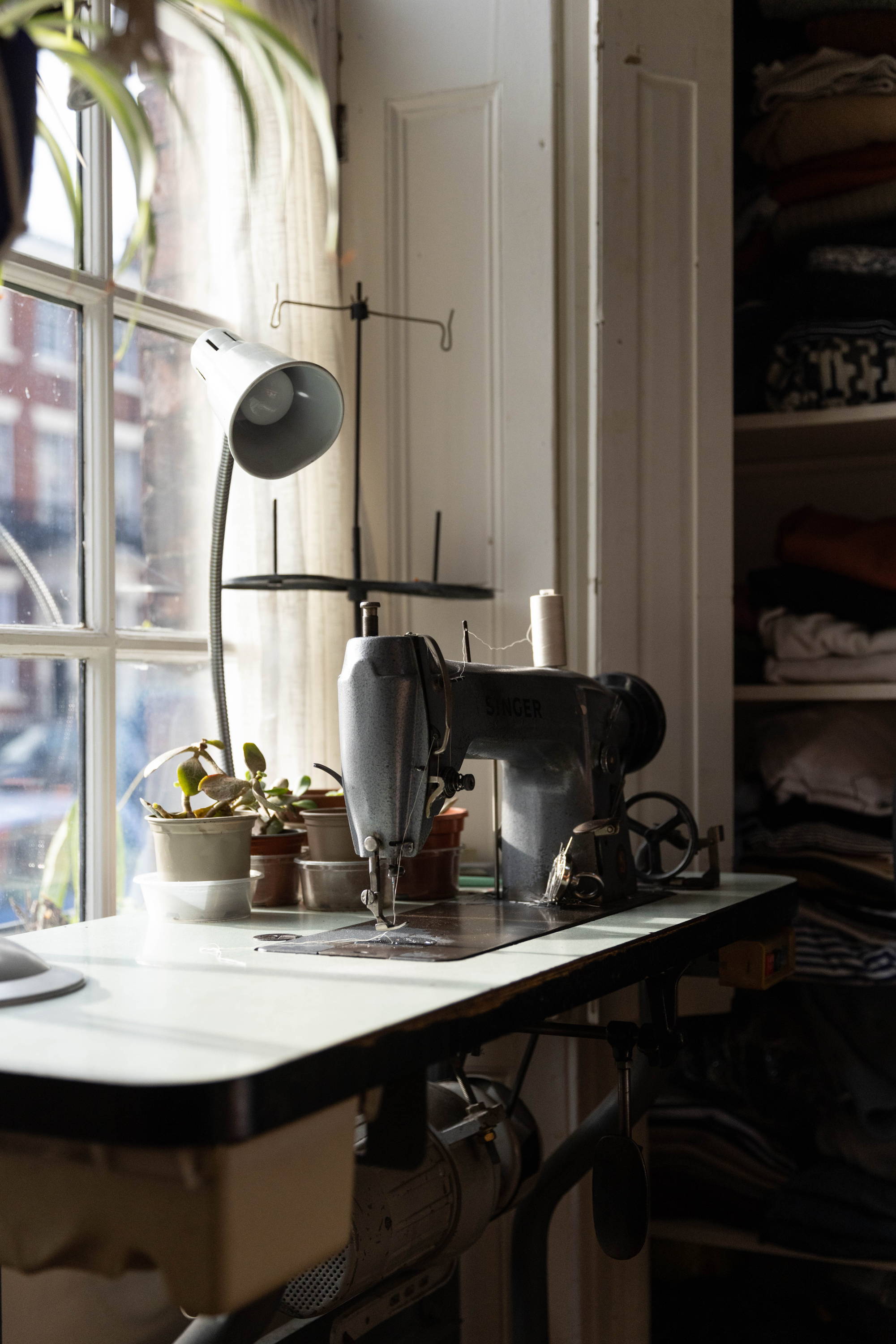 Hailing from Aigburth originally, Gordon has always loved playing with silhouettes and experimenting with different linings in his clothing. His passion for design and tailoring started off as a hobby whilst he was in school when he would take his friends' jeans in with his trusty sewing machine. After school Gordon worked in retail for over 20 years but his passion was always design and tailoring work, a hobby he kept up throughout his life, until he finally grew tired of never being able to find the clothes that he was imagining. Bored with his day-to-day job, Gordon set out to work on photoshoots and television sets, providing clothing alterations for huge names from Under Armour to Nike, Pepsi and Coronation Street.
Alongside this newfound career in the fashion shoot industry, Gordon began designing clothes made out of fabrics he found in the strangest of places, creating an alternative to the frustrating norms of fashion retail. One thing that Gordon particularly did not like was that well-made, expensive pieces of clothing were lined with synthetic materials like Nylon. So he began to line his designs with Linen and Tropical Weight Wool, creating custom designs for friends and clients, and now has a collection of almost 100 pieces.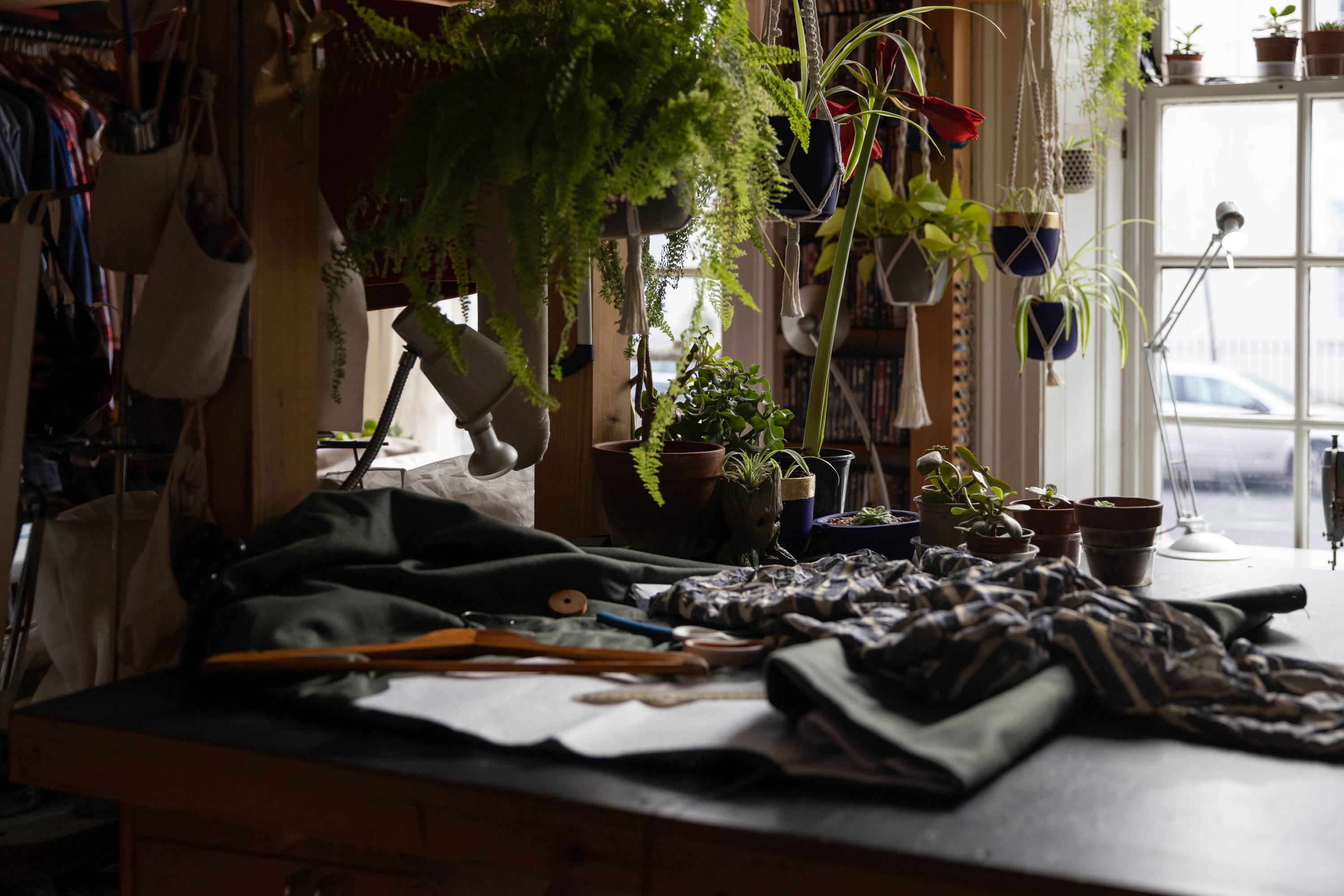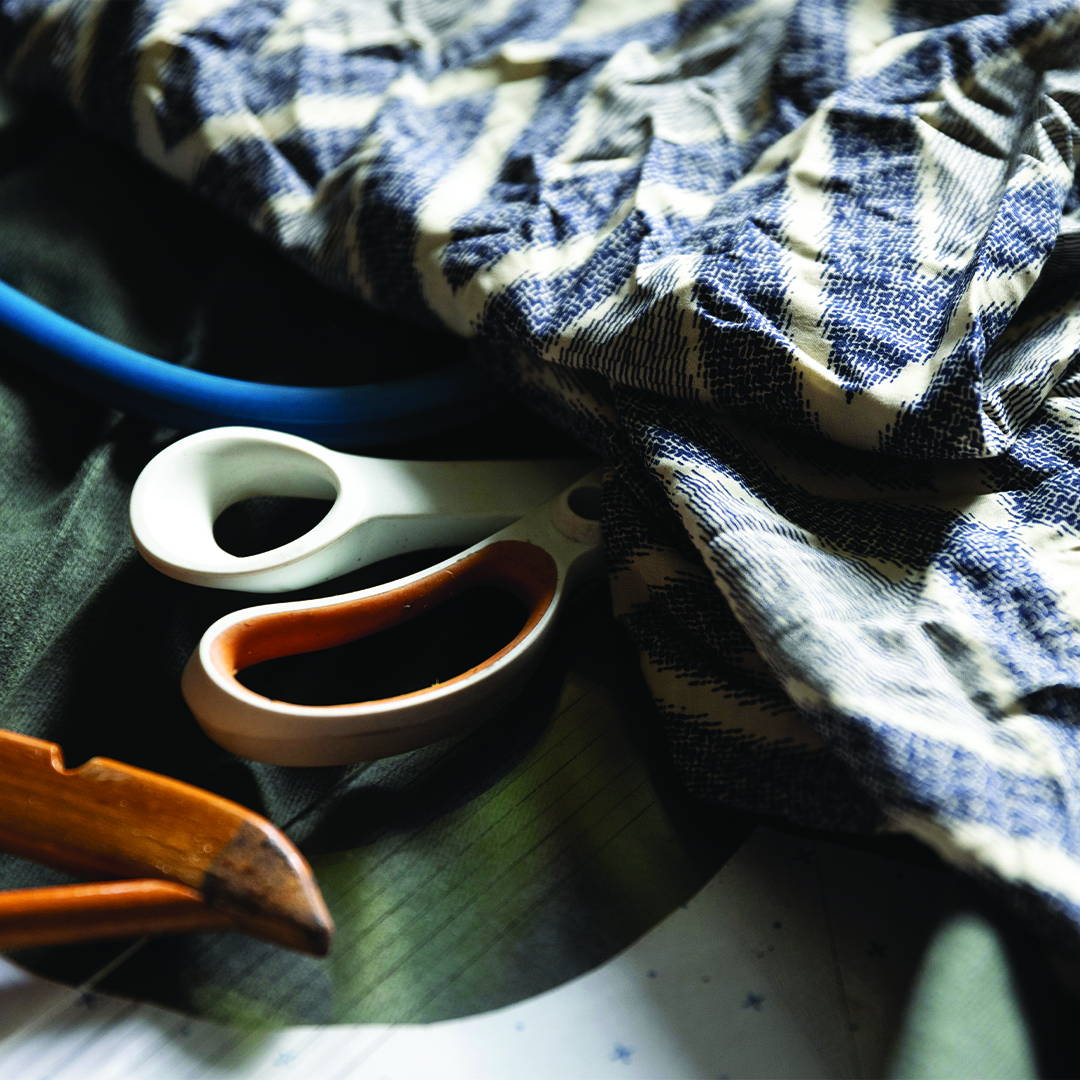 The setting for these bespoke designs is his studio in the Georgian Quarter; a wonderful maze of materials and miscellaneous items stored in the most surprising of places. Gordon explains that the design for the studio space is relatively simple and is effectively a raised wooden platform that houses his bed - he's still got 4.5ft in his sleeping space so don't worry. The inspiration for this unusual living-working hybrid space came from working from home as his room was filled with his design materials and he didn't want to have to rent out a studio space. Gordon explains that sometimes the hardest part of being creative is getting up and travelling to a studio. In winter they're always freezing so you have to wait to warm them up (and pay for the rent and heating) so this way when an idea strikes he can simply get out of bed and get to work with everything to hand, plus this way he can save a lot of money too!
With a self-confessed love for finding hidden gems in the strangest places he utilises every inch of his space. His staircase up to his sleeping area is filled with compartments that store various buttons, ribbons, materials and anything else he might need. This space is an instant hit for him and it's clear to see how much he loves being in his studio. With the huge sash windows that bring in gorgeous light and every design gizmo you could imagine, it is hardly surprising that Gordon can get lost in this space for days.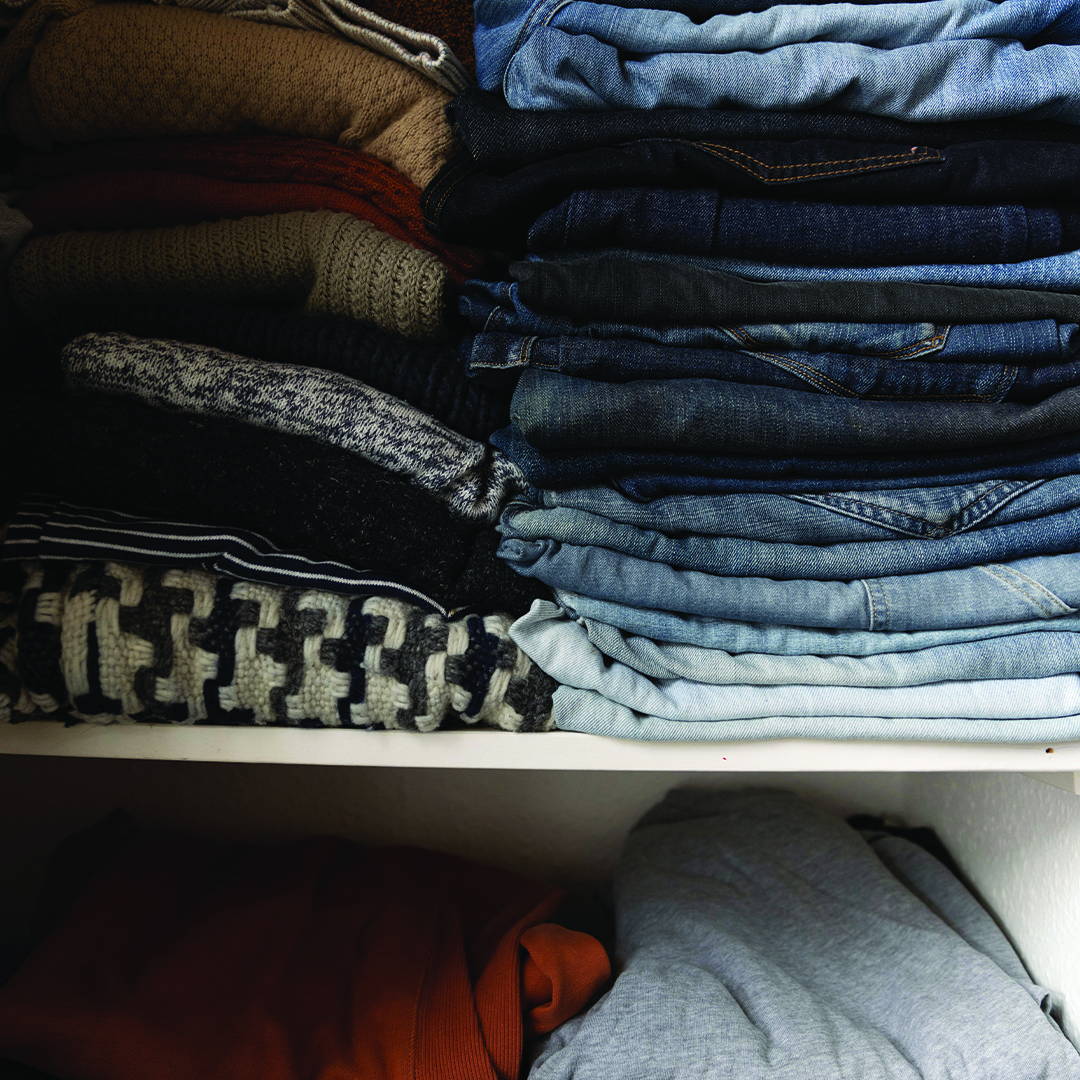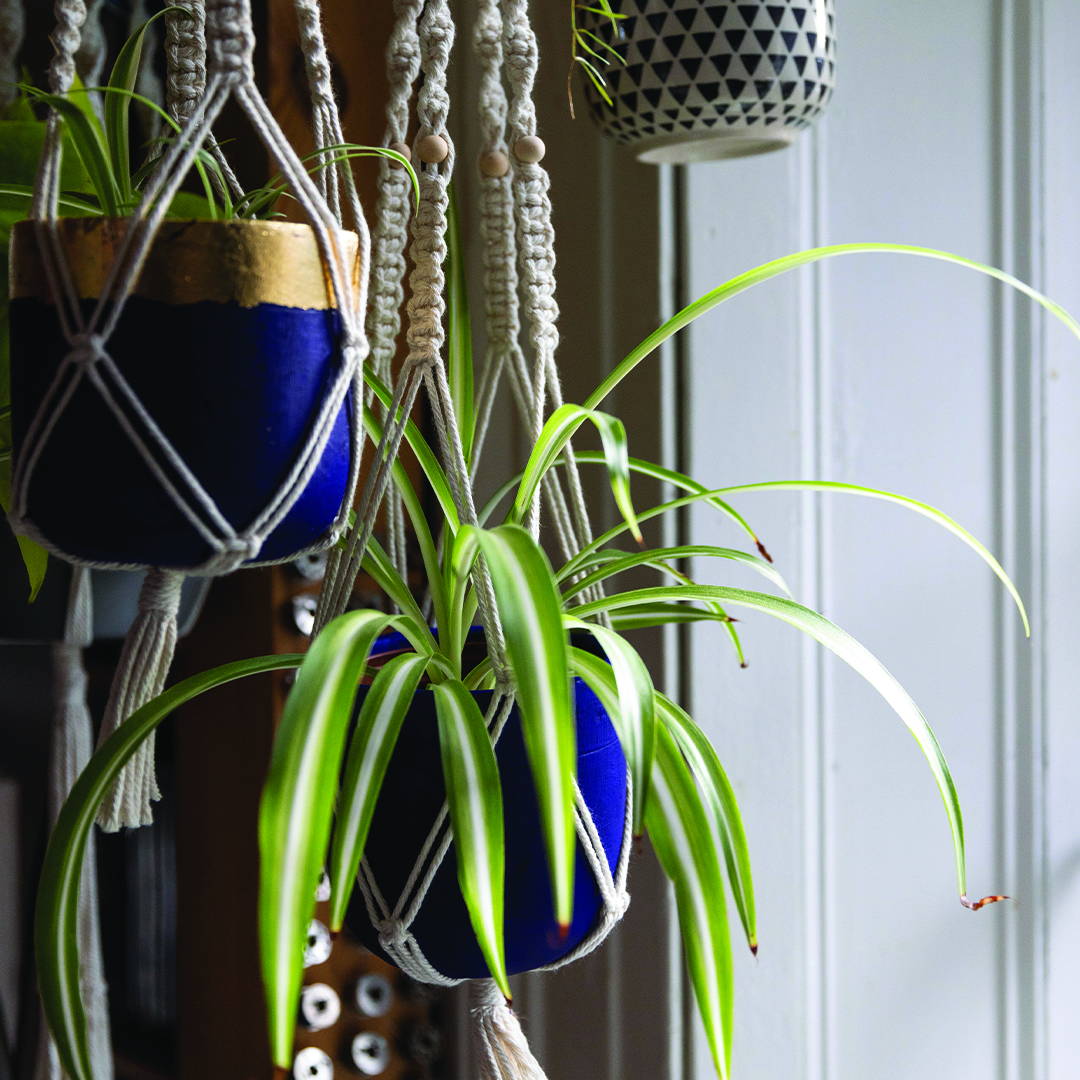 Another major factor for his love for design is the work he does with his friend Darren Suarez. Together they design costumes for House of Suarez's legendary Vogue Balls, brainstorming before a show well into the night, sometimes with a glass of wine. There are certain limitations with what you can make for a dancer as there are restrictions with which materials can stand a dancer's movement. Gordon explains that he loves this work because of these challenges. Darren and Gordon have been working together for 14 years now and the most creative times they've had is when they have no money and they've had to trawl charity shops and beg, steal and borrow from friends to make their visions come to life.
The pieces they create together are one of a kind and require a considerable amount more work than making Gordon's signature tailored suit designs. There are no patterns to create the pieces which means there's an elevated level of creativity required that Gordon explains you only get from this type of work. Every outfit will only be used in two balls at the most, meaning that Gordon and Darren take influence from each performer they're designing for. This is how his "Disco Tits" came about, a friend and performer wanted an exaggerated, avant garde costume that played on the female silhouette, so naturally Gordon thought to cut open a disco ball. The result was an amazing, mirrored, bralette that wowed on the runway (for those of you wondering, Gordon informed me that the inside of a Disco Ball is hollow – who knew?).
So finally what can we learn from Mr Gordon Webber? His advice to anyone starting out in the industry is that you should always be nice, turn up on time, and just crack on. He continues that the best way to be creative is to get out there and meet people because opportunities won't fall into your lap, you have to be proactive. If you go with your passion and ignore your fears it'll happen for you, but at the same time you can't be scared of rejection, if you hear no you have to keep going, don't get discouraged, it will happen. And he leaves us with his final thought "be prepared to go anywhere… anywhere".
Watch the full interview on our Instagram here.
The Space by Liquid production team can support all aspects of your shoot, whether you're in one of our studios or on location.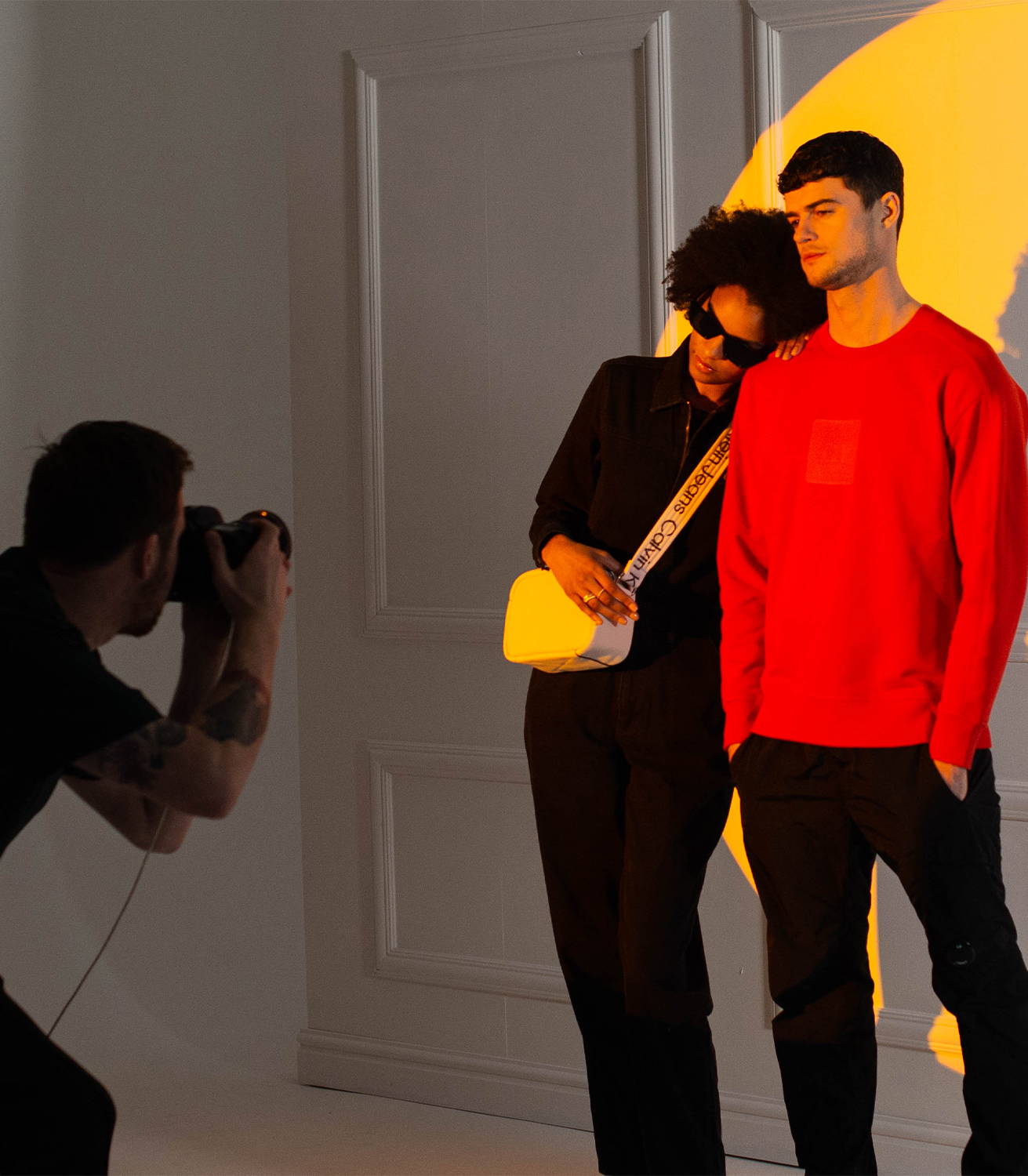 Each studio has been crafted with bespoke features to anticipate your every need before you have to ask.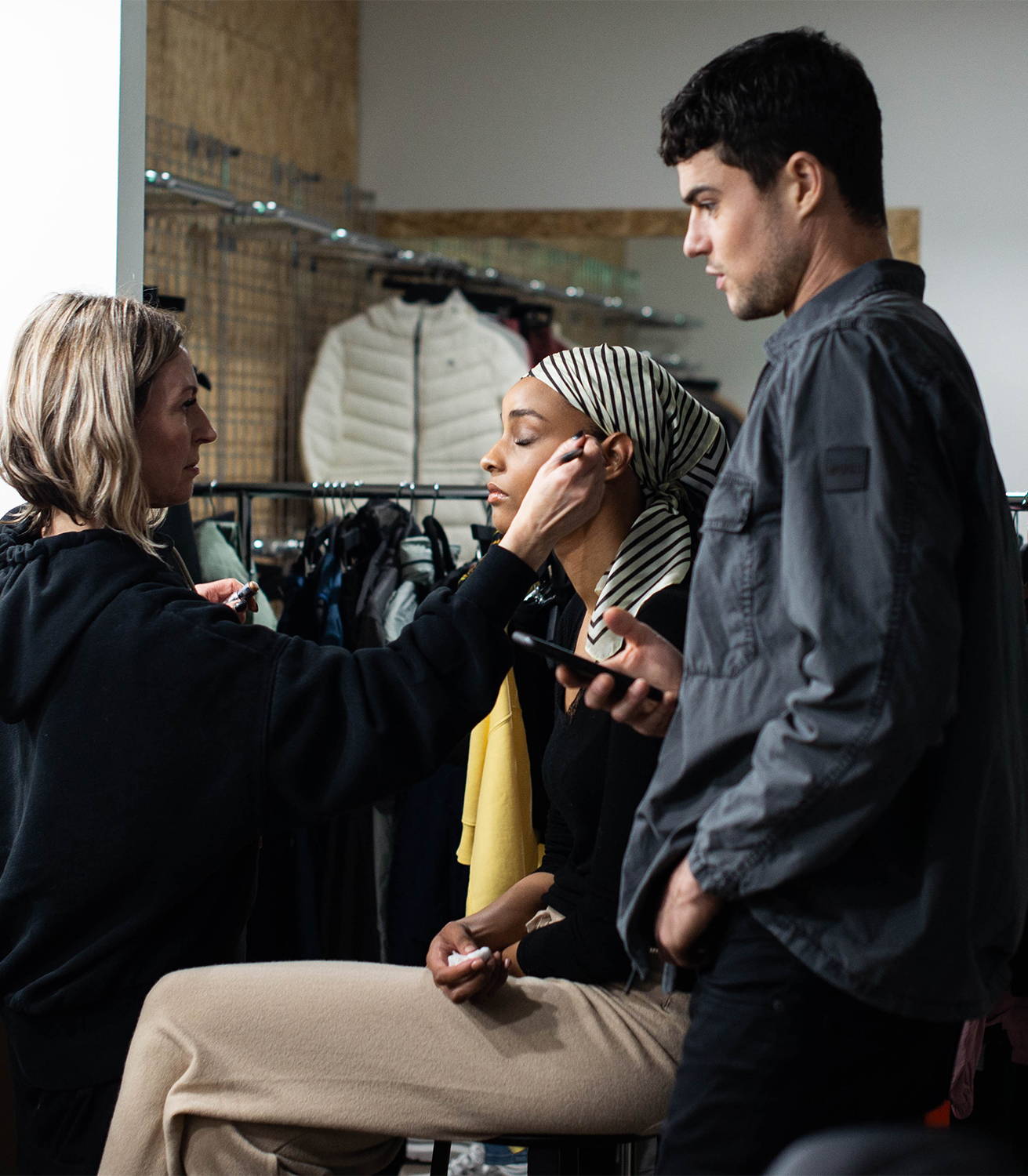 Shop our exclusive collections created in collaboration with the creative brands, talent and change makers that have stepped foot through our doors.